Neurological MRI-based biomarkers for treatment navigation in depression
My name is Jesper Pilmeyer (28 years old) and I am a PhD candidate in the Signal Processing Systems group at the Department of Electrical Engineering (Biomedical Diagnostics research group). I finished my bachelor's and master's in Medical Engineering at TU/e at the Department of Biomedical Engineering. I graduated with a specialization in medical image analysis.
In 2019, I started my PhD, after which we initiated a clinical study called Neurotrend in collaboration with Philips and the epilepsy centre Kempenhaeghe. Neurotrend is one of the first Eindhoven Engine OpenCall projects.
Predicting the clinical outcome
This study is aimed at predicting the clinical outcome (i.e., the course/development of a disease) of people with depression based on MRI scans. More specifically, we obtain structural, functional (activity) and vascular MRI scans of the brain of subjects with and without depression at the beginning of the study and after a year. During the one-year period, we monitor their depression symptoms and cognitive ability. In this way, we can predict how the depression will develop over time based on the first scans but also evaluate brain changes over a year and correlate this to symptom changes. The clinical study was ethically approved in 2021 and its data acquisition is almost finished at the time of writing.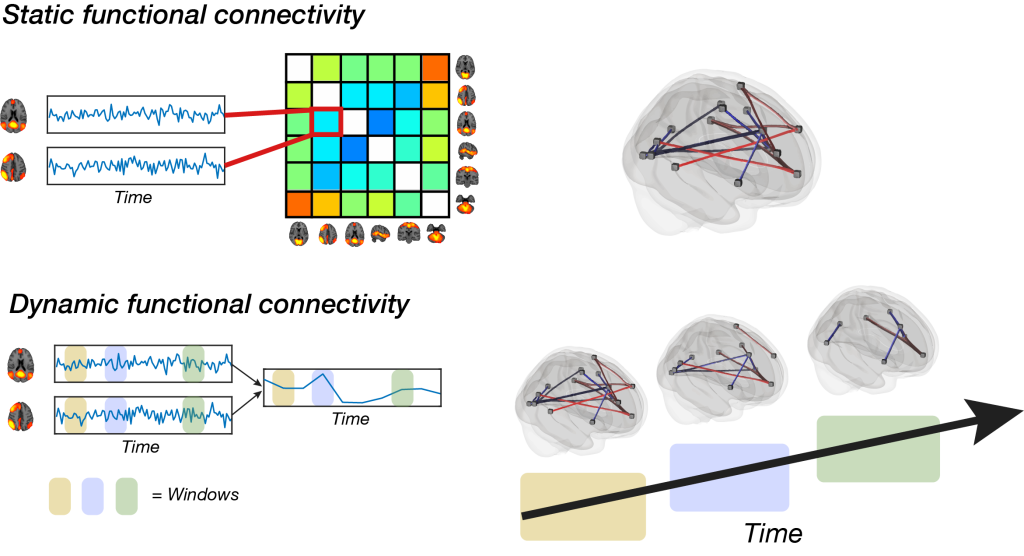 Preliminary results
From the preliminary results, we can conclude that brain activity patterns and interaction between brain networks is time-varying and that including this neurodynamic nature in a model improves the prediction of depression symptom severity changes over time compared to more standard/static approaches (brain activity/synchronicity over the whole functional MRI scan). Moreover, we demonstrate that a relatively novel MRI acquisition method, called multi-echo multiband imaging, increases the functional MRI signal quality and improves, amongst other things, the temporal resolution. This is beneficial as it allows us to more reliably model network interactions. Another interesting finding was the fact that brain volume and tissue properties of several limbic structures, which are known to be involved in emotion processing, also have predictive value for clinical outcome in depression. A smaller amygdala (associated with fear processing) volume correlated significantly with a higher number of lifetime depressive episodes.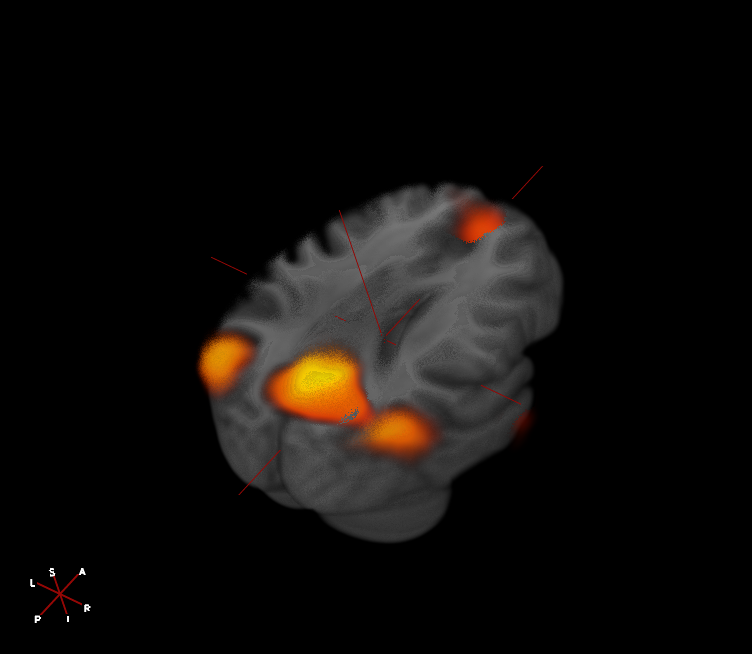 Improving the models and interpreting clinical meaning
In the last period of the PhD, I will focus on improving the models and interpreting the clinical meaning of these results, which will further help in understanding the aberrant brain mechanisms in subjects with depression. We hope to show other researchers the direction in which we think future MRI studies related to psychiatric disorders should head. Taking into account the complex, dynamically interactive brain while implementing the aforementioned MRI acquisitions could lead to more replicative results, especially if carried out in studies with a larger sample size. Even though we will not yet be able to apply these models in the clinic to support (still subjective) clinical decision-making, we are contributing significantly to existing depression-related MRI research. We have demonstrated the potential of state-of-the-art analyses and acquisitions in combination with a multi-modal MRI-based longitudinal study for depression diagnosis/prognosis purposes.
A photorealistic simulation of dynamic natural light for perception in VR
Part of the IntelLight+ project
Meet Sietse de Vries (26). Sietse is currently an EngD trainee in the Eindhoven Engine project Intellight+.
Source: commons.wikimedia.com (edited by K. Chamilothori)
The IntelLight+ project focuses on human-centric lighting. It takes an integrative approach to developing algorithms to infer and even predict user context to accommodate user needs and preferences. In his sub-research, Sietse is working on a photorealistic simulation of dynamic natural light for perception in virtual reality (VR). Light is an environmental factor that directly and indirectly impacts human health and well-being through processes affecting circadian rhythm, arousal and alertness, as well as comfort and visual interest. Current insights in lighting research show that eyes need high (blue-enhanced) light levels in buildings to support a healthy circadian rhythm and the associated good sleep. However, when delivered by traditional lighting fixtures, these high light levels challenge visual comfort and user acceptance. At the same time, recent studies suggest that ambient light distributions can affect attention, visual interest, alertness and relaxation. The question that emerges is whether these positive psychological effects, driven by spatial and temporal dynamics of illumination, could be used to increase the user acceptance of lighting solutions aimed at supporting circadian effects.
Applicability of dynamic light in nature
Theories from environmental psychology suggest that nature and natural elements can be restorative for humans. The biophilia hypothesis explains this via humans' innate and evolutionary connection with nature. By recreating the spatial and temporal characteristics of natural light patterns with artificial lighting, the positive qualities of daylight and the restorative effects of nature may be brought indoors. As a novelty, the applicability of dynamic light patterns that are prevalent in nature, such as dappled light, is being researched.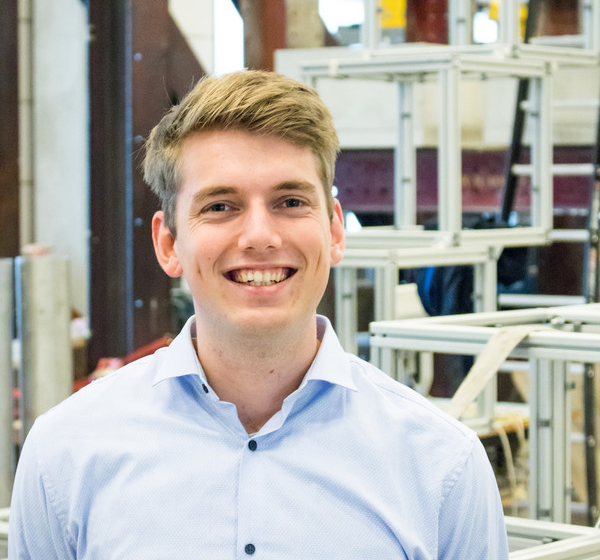 "The tool will provide researchers with a fast and flexible method to conduct experiments on the perception of such patterns in a space independent of location or external conditions."
Sietse de Vries
Simulation tool for photorealistic indoor environments
To identify the impact and perception of certain dynamic patterns of natural light, experiments are necessary. Due to the complexity of controlling natural light during such experiments, immersive virtual environments have been identified as a suitable alternative. The goal of the EngD project is to create a simulation tool that generates photorealistic indoor environments with customizable dynamic patterns of natural light to be viewed using virtual reality headsets. The tool will provide researchers with a fast and flexible method to conduct experiments on the perception of such patterns in a space independent of location or external conditions.
Dappled natural light
Recently, proof of concepts of all parts of the simulation tool have been produced, allowing early testing. The current focus is on optimizing simulation efficiency and closely reproducing the properties of dynamic patterns of dappled natural light. When finished, the simulation tool will facilitate research that is needed to advance the development of innovative lighting scenarios that maximally benefit human functioning, ensuring high visual comfort and satisfaction and support for circadian and restorative effects.