Progress report Region Deal Brainport Eindhoven 2022
Progress report Region Deal Brainport Eindhoven 2022
Results Region Deal visible and tangible in wider region
Several social innovations have taken another step forward. For example, the smart shuttle bus Fabulos in Helmond was made even smarter through Artificial Intelligence (AI). For this, TNO used a technique within AI called Situation Awareness. Other examples include the development of reusable food packaging, a sustainable battery for aviation, heat facades and a heat battery. These innovations are taking shape within Eindhoven Engine.
The world is constantly changing and we have to adapt to these changes quicker than ever. Having longterm experience is no longer as essential as being flexible and having a young spirit. A student tend to see things from a different point of view and can offer refreshing ideas. This is important to the types of projects that we offer and can create a valuable impact on them. Their talent can make big differences in solving social issues and helping the industry.
Eindhoven Engine will be presenst with its projects and assignments in the field of High Tech, Health Tech, Energy Transistion, Smart Cities, Circularity and Smart Mobility.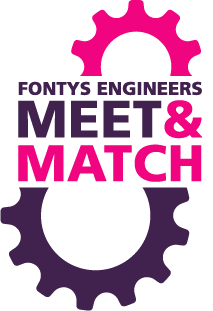 The Automotive Week 2023 is thé hotspot if you want to keep up with the latest European developments in mobility and if you want to expand your network in our mobility sector. Innovative technologies and the right skills become more and more important to make the world of mobility smart, sustainable and safe.
In the heart of the Brainport region, at the Automotive Campus in Helmond, we open our doors to the international public to experience the mobility of the future.The Automotive Week offers an exclusive look behind the scenes for future talent, professionals, governments and knowledge institutions.
Eindhoven Engine reporters Ferry Wortelboer and Jasmijn Schol will be at the Talent Fair (16 April) to find out how visitors envision future mobility. Does this match with the innovations we will be seeing this week? How do innovations in mobility accelerate?
Brainport Regio Deal Innovation Projects – Eindhoven Engine
Eindhoven Engine is one of the Regio Deal innovation projects with social impact.
Check out this video showcasing our way of working, the Carbyon project and SmartMan project.
Olaf Adan – Project leader