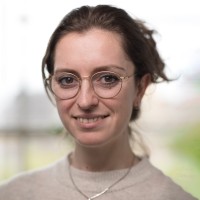 We keep on disrupting, also in 2024!
Continue your journey of personal transformation and innovation with us.
On Wednesday, January 31, we're hosting the 'Disrupt Your Life' event with Chiara Treglia.
Join Chiara in an interactive workshop on the integration of System and Design Thinking methodologies, designed to help you learn and work towards creating sustainable solutions with significant impact.
Lunch included. Details and more information will follow soon!
---
Previous edition of the last Disrupt your Life serie >> Get an impression here!