Possible continuation for SmartMan project at Fontys
The SmartMan project at Eindhoven Engine is approaching its end date. SmartMan is an OpenCall project that started in 2020 and has a duration of three years. This summer, the project ends at Eindhoven Engine, but is working on a follow-up at Fontys Engineering.
Hans Krikhaar, who is leading this project and is a lecturer in Smart Manufacturing at Fontys Engineering, understood that SMEs have a great need for innovation, but lack the capacity and knowledge to do these innovations themselves. To be ahead of the competition, it is extremely important for SMEs to keep innovating their production processes. The industries need to adopt Smart Manufacturing. The fresh perspective and knowledge of Fontys students are the outcome here. In the ecosystem knowledge exchange at Eindhoven Engine makes cross-pollinations possible between Fontys students, SMEs, other companies and institutes. With the help of Eindhoven Engine, it results in a validated approach to strengthen the innovation power of SMEs in the Brainport region.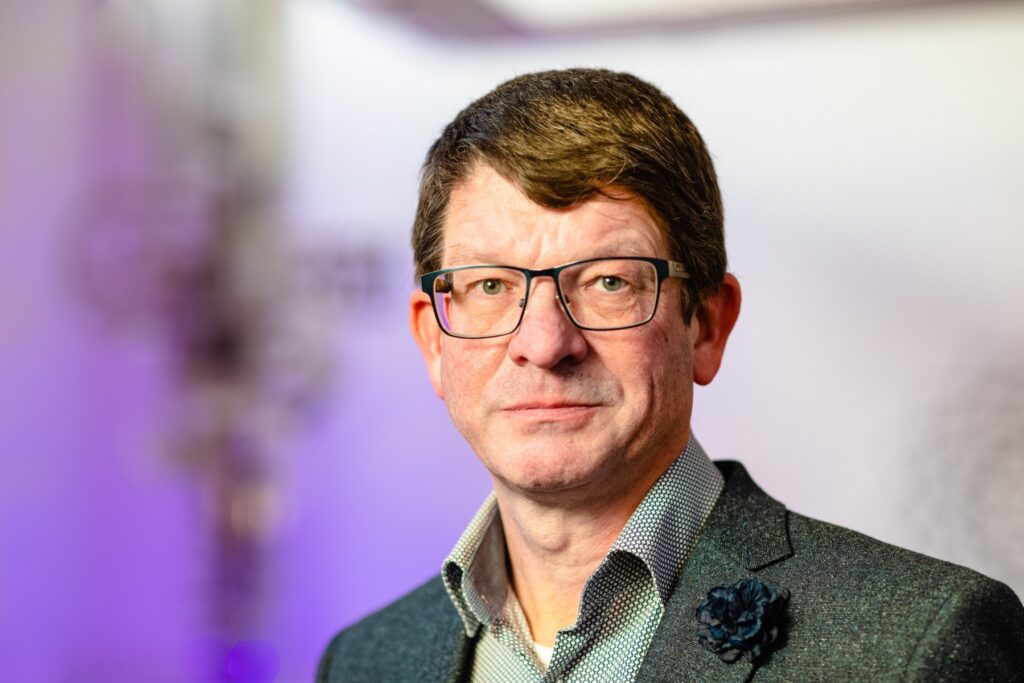 Projects in three focus areas
The goal of SmartMan project was to annually realize 40 subprojects carried out by 2nd, 3rd and 4th year Fontys students at SMEs. During the 3-year period at Eindhoven Engine, indeed a total of 120 projects at various companies were successfully completed. A very nice result considering this project withstood the corona epidemic. In the SmartMan project with Eindhoven Engine, Fontys, TNO and Brainport Industries as partners, students do their internship and graduation assignments in various facets of Smart Manufacturing.
These can be divided into three focus areas:
1. Topological design, which includes additive manufacturing and lightweight structures.
2. Intelligent systems (AI, low-code modeling and digital twinning).
3. Factory automation and robotics.
Knowledge exchange at Eindhoven Engine makes cross-pollinations possible between Fontys students, SMEs, other companies and institutes.
Project leader SmartMan project & lecturer in Smart Manufacturing at Fontys Engineering
At VDL, successive students have worked on modular injection molds (topological design). In the area of intelligent systems, several students have used artificial intelligence for VBTI to further develop vision analysis, and at Siemens, students have collaborated on developing digital twins. Students have also contributed to factory automation solutions at various companies. At Eindhoven Engine project Carbyon DAC, a student even collaborated on the process plant for making CO2-absorbent material used to reduce CO2 in the atmosphere.
Stronger link
Fontys Engineering is working out plans to follow up on SmartMan. The goal is to link research even more closely to student projects in companies, especially in SMEs. Students will receive assignments within research domains at companies and teacher-researchers will provide the necessary knowledge transfer. This allows future students to complete their assignments more efficiently with the guidance and knowledge of the lecturer-researcher.
A simulation of emergency vehicles in connected and autonomous traffic
Part of the SmartTwo+ project
Meet Giel Oosterbos. Giel is an EngD graduate of the Smart Cities and Buildings EngD program and does his graduation assignment within Eindhoven Engine project SmartTwo+.
Traffic in the built environment has more and more access to linked open data. Through smart use of communication between vehicles and road network the traffic flow can be improved. The SmartTwo+ project investigates the possibilities of this improvement. How will road traffic evolve in the future and how can emergency services benefit from this evolution? I'm Giel, an EngD graduate from the SmartTwo+ project, and these are the overarching questions that have been puzzling me for the past two years. There is a broad consensus that road traffic will radically change in the coming decades.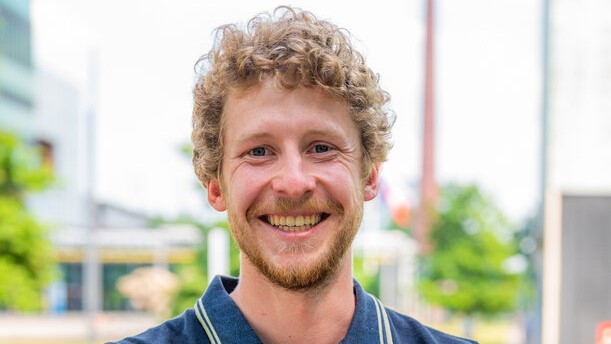 On the one hand, vehicles will be enabled to talk to each other and to the road infrastructure, constituting a connected traffic system. On the other hand, vehicle-driving functions will be increasingly automated on the path to fully autonomous vehicles. These transitions are expected to reduce the number of road accidents drastically, resulting in fewer road deaths and serious injuries. This is specifically relevant to emergency services as their operation typically entails high-pressure situations involving many risks.
Research in communication devices
In my research, I proposed three applications that employ communication devices to reduce the response time of emergency services and improve their safety in traffic. The first two applications were evaluated in large-scale simulations performed with the Simulation of Urban Mobility (SUMO) traffic simulator. The third application was tested in the realistic 3D traffic environment provided by CARLA, utilizing the Autoware.auto autonomous driving software.
Application 1
The Traffic Signal Priority Service allows emergency vehicles to request absolute priority from intelligent Traffic Light Controllers. This removes the need for emergency services to violate red traffic lights and was shown to increase their speed by roughly 20% with a minor impact on traffic flow.
Application 2
The Vehicle Rerouting Service redirects other traffic participants away from the emergency route, reducing the local traffic density for emergency services. The reduction in interactions with other vehicles improves safety and results in a decrease in emergency response time, which is similar to the Traffic Signal Priority Service. However, its negative impact on the traffic flow was found to be much larger.
Application 3
The Maneuver Coordination Service is designed to prioritize emergency vehicles at unsignalized intersections. This service requires that all vehicles involved share their current status and can autonomously adapt to a proposed trajectory.
Vision Zero
The investigation resulted in a formula to determine the minimum range at which the emergency vehicle should request its priority depending on the specific circumstances at the intersection. For the past two years, I have immersed myself in studying connected and automated mobility. I now consider it a crucial development in achieving Vision Zero by reducing the number of road deaths and serious injuries to nearly zero by 2050. At the same time, the Smart Cities and Buildings EngD program expanded my view and helped me to become a more confident professional. Soon, I will leave for a thrilling adventure in Nepal and plan my next career steps!
"My investigation resulted in a formula to determine the minimum range at which the emergency vehicle should request its priority depending on the specific circumstances at the intersection."