Vacancy: EngD trainee – Bridging the gap in society using the digital library of the future
Are you a masters graduate who wants to continue your study and obtain an Engineering Doctorate (EngD) with the focus on bridging the gap in society, caused by low literacy, using the digital library of the future?
Eindhoven Engine and the TU/e department Industrial Design is offering a fully funded 2-year position to master graduates leading to the award of an EngD (Engineering Doctorate) degree in Designing Human- System Interaction. Start date: as soon as possible.
About the assignment
In cooperation with a few project partners, Eindhoven Engine has decided to contribute to a deeper understanding and the design of a few meaningful interventions, addressing the huge societal challenge of non-inclusiveness. In particular, while the Brainport region is a highly intellectual region, at the same time 15% of the population is low literate, which excludes them from part of the possibilities available in the region. With that purpose in mind, Eindhoven Engine will bring together an ecosystem of students, researchers, start-ups and corporates to co-create, in an open innovation mindset, meaningful technology-based solutions with a strong human dimension.
The library itself has done a design oriented investigation to identify the problem and published its results. This report contains valuable suggestions. What we need now is a creative, innovative and open minded EngD candidate who can take responsibility for steering the ecosystem and leading the design of the possible solutions, for instance with student teams. No roads are impossible, as long as the impact is clear and it contributes to a solution of a real problem. ​B2 level of the Dutch language is a plus.
Do you have questions about this traineeship? You can also contact Walter Baets, Learning Officer @ Eindhoven Engine, via w.r.j.baets@tue.nl.
---
Using technology to tackle low literacy
Hi, I'm Jessica Goss and, as a visual designer, I have always dedicated my efforts, creativity and abilities to developing something meaningful for people, using my knowledge to make people's lives better. With that in mind, after I finished my master's degree, I developed a mobile game with the COVID-19 pandemic as the background.
The experience of creating a mobile game that had such success in my home country of Brazil made me think that maybe this could be the right path for me: finding a way to put together my skills and my desire to change people's lives through design. That was one of the reasons that led me to apply for an EngD position at TU/e to work in the Emergence Lab at Eindhoven Engine on Low Literacy and the Future of Work projects.
Focus within low literacy
Nowadays, almost 2.5 million people are low literate just in the Netherlands and this number is increasing over time. It is known that there are different types of literacy, but we are focusing on reading and writing abilities since these are the main forms of communication and access to knowledge in contemporary society. On top of that, there is a shortage of teachers for all these people, so we should use technology such as Artificial Intelligence, digital games and social media to tackle this problem. However, low literacy, as you might imagine, is a complex problem. Choosing a traditional way of designing is not the right decision.
I have always dedicated my efforts, creativity and abilities to developing something meaningful for people, using my knowledge to make people's lives better.
EngD trainee Human System Interaction
Using design thinking
Up to this moment, I have been studying in order to better understand this issue, following design thinking steps as an approach. At the same time, I am learning how to develop a way of thinking that is systemic and takes into account the complexity of this wicked problem. I am being supported by an excellent team of teachers and I believe that the EngD program is helping me to have access to the latest research in AI interaction and user experience, guiding me to become a more human and complete designer. Regarding the language (you might be asking yourself), since I don't speak Dutch (yet), I am following interviews by Dutch students with the target group to get information on how we can develop a solution that really will help them.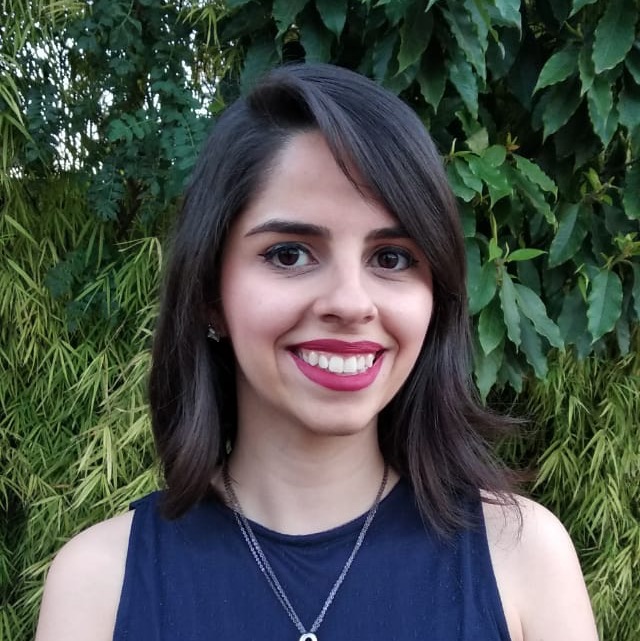 Finally, my next steps will be developing a prototype to be tested with the target group until the end of the year and then making the necessary changes to adapt to their needs. Also, I wish to extend this project to my home country and – why not? – more countries.
---
Follow up on the Low Literacy project
Hey! My name is Syben van der Meer, I am 23 years old and am currently in the first year of my master's degree, Industrial Design at Eindhoven University of Technology.
Low Literacy project
Within the Emergence Lab at Eindhoven Engine, I am doing my research project around low literacy. More specifically, I am looking to identify the touchpoints that helped people who have had low literacy to overcome the difficulty they have in reading and writing. These touchpoints can then form the basis for future design interventions that can either stimulate or lower the threshold for people to work on their low literacy.
"Since reading and writing is so very important today, I wanted to take up the challenge of low literacy."
Improving quality of life
I have chosen this project because, as a designer, I want to improve quality of life. Since reading and writing is so very important today, I wanted to take up the challenge of low literacy. I hope to lay the foundations for future design interventions in such a way that these interventions are tailored to the wishes and needs of the people they are designed for.