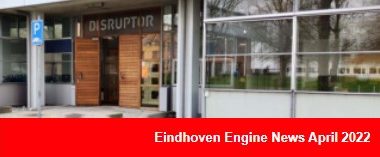 Eindhoven Engine News – April
The latest edition of Eindhoven Engine News is out! The results of the OpenCall 2022 were recently published and we are very pleased with the outcome! We are very much looking forward to welcoming the 7 new innovation projects to Eindhoven Engine and our community and start to make impact and cross-over innovations with all 26 projects!
The e-learning course Business Model Innovation in an Exponential World is now available as a 4-day course for professionals, in the beginning of June 2022. We offer this new course in collaboration with The High Tech Institute.
We also have news on:
The Hack2Impact hackathon. you can still sign up!
Our project updates from Carbyon, SmartMan and Medicaid
Our new of Eindhoven Engine and its community
and more!