Co-location is key for the CM-FDD-HVAC project
18 June 2020
Since April, we've been working within the Eindhoven Engine Community. Unfortunately, due to the corona pandemic, we've had to work in a mainly remote/virtual way. One of our PDEng trainees started on 1 May, but could not get a visa to come to the Netherlands and now works from his home in Mumbai. The current situation requires flexibility and adaptiveness as it's a challenge to keep the team connected via laptops and virtual sessions alone.
The coronavirus clearly shows us the importance of good health, which is also threatened by the effects of global warming and air pollution caused by the use of fossil fuels. The Paris Agreement set a goal to reduce CO2 emissions. The preservation of energy resources is one of the key issues in modern society and is therefore of great importance in the built environment. Building installations are responsible for around 35% of the total energy consumption worldwide and use, on average, 20% more energy than is necessary due to inefficient operations. The application of Continuous Monitoring (CM) and a Fault Detection and Diagnosis (FDD) system can improve the operation of Heating Ventilation Air Conditioning (HVAC) plants by detecting faults. This supports their energy-efficient operation as well as their effectiveness when it comes to improving the indoor air quality of buildings.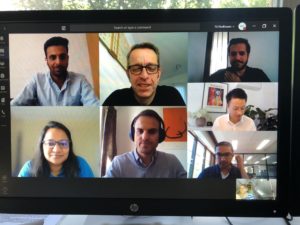 Co-location
Looking ahead to the second half of this year, we hope for growing cooperation and the involvement of all parties of Eindhoven Engine through co-location. We're even thinking about setting up the whole team an Eindhoven Engine co-location as this would generate a novel way of working and promote involvement in iconic projects in this region.
In turn, this could result in increased interactions and 'unexpected connections', which are difficult in the time of the corona pandemic. This means joining together with people to think differently and to help each other accelerate innovation through our collective, innovative and enterprising spirit. We need personal contacts to inspire each other and come to new ways of thinking. Meeting one other at the co-location will strengthen the engagement between project teams within Eindhoven Engine. Let's hope that this will soon become possible again.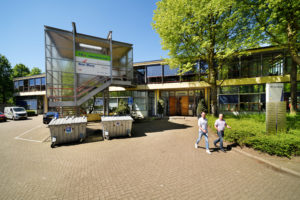 *Continuous Monitoring and Fault Detection Diagnosis of large HVAC systems
Photo: Bart van Overbeeke