Also, a few new students started in the office team to help us with increasing organized serendipity. And it's not just about looking at how to create serendipity: we also have reinforcements – again in the form of students – in the Emergence Lab projects 'Low Literacy' and 'Future of Work' so that we can actually experience this serendipity!
As for now, the upcoming period looks promising from a COVID perspective and we hope to see you soon at one of the upcoming events in DISRUPTOR to further DISRUPT!
PDEng trainee Anand Thamban
Alongside students at Eindhoven Engine, we have a group of PhD candidates and PDEng trainees working on one of the Eindhoven Engine projects. One of them is Anand Thamban.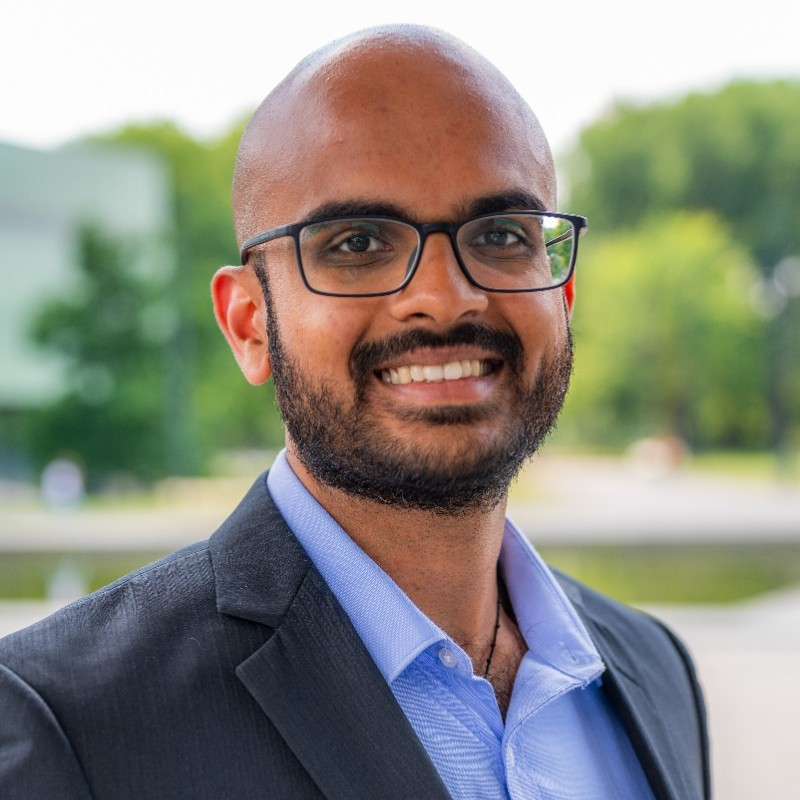 Hi, my name is Anand and I'm a PDEng trainee in the Smart Buildings and Cities program. My PDEng project is about the development of a fault detection and diagnosis tool for cooling systems in buildings and I am working with Kropman Installatietechniek. My project is funded and supported by Eindhoven Engine under the main project 'CM-HVAC-FDD'. By being part of Eindhoven Engine, I get to interact with researchers and students from various other projects where there is active knowledge sharing and learning, especially in the field of energy efficiency and human comfort. The networking with other project members and start-ups helps in expanding my professional outreach, which I find to be a very valuable advantage while working within Eindhoven Engine. It would be really nice to interact with more people from other projects so that we can share our experiences with each other, get some ideas and gain some knowledge.
By being part of Eindhoven Engine, I get to interact with researchers and students from various other projects."