Possible continuation for SmartMan project at Fontys
The SmartMan project at Eindhoven Engine is approaching its end date. SmartMan is an OpenCall project that started in 2020 and has a duration of three years. This summer, the project ends at Eindhoven Engine, but is working on a follow-up at Fontys Engineering.
Hans Krikhaar, who is leading this project and is a lecturer in Smart Manufacturing at Fontys Engineering, understood that SMEs have a great need for innovation, but lack the capacity and knowledge to do these innovations themselves. To be ahead of the competition, it is extremely important for SMEs to keep innovating their production processes. The industries need to adopt Smart Manufacturing. The fresh perspective and knowledge of Fontys students are the outcome here. In the ecosystem knowledge exchange at Eindhoven Engine makes cross-pollinations possible between Fontys students, SMEs, other companies and institutes. With the help of Eindhoven Engine, it results in a validated approach to strengthen the innovation power of SMEs in the Brainport region.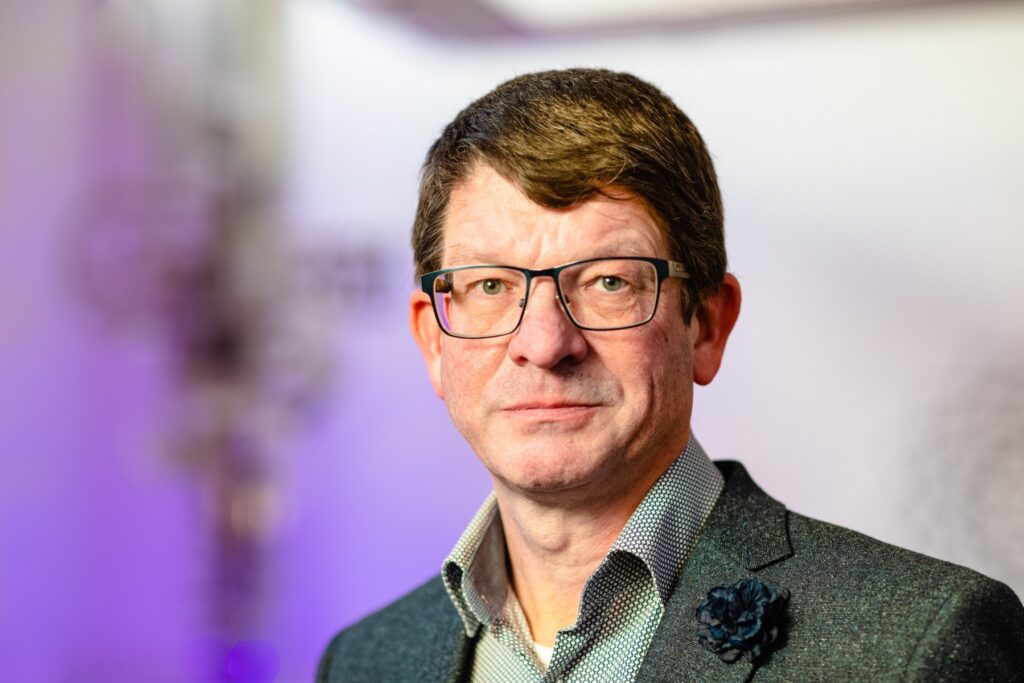 Projects in three focus areas
The goal of SmartMan project was to annually realize 40 subprojects carried out by 2nd, 3rd and 4th year Fontys students at SMEs. During the 3-year period at Eindhoven Engine, indeed a total of 120 projects at various companies were successfully completed. A very nice result considering this project withstood the corona epidemic. In the SmartMan project with Eindhoven Engine, Fontys, TNO and Brainport Industries as partners, students do their internship and graduation assignments in various facets of Smart Manufacturing.
These can be divided into three focus areas:
1. Topological design, which includes additive manufacturing and lightweight structures.
2. Intelligent systems (AI, low-code modeling and digital twinning).
3. Factory automation and robotics.
Knowledge exchange at Eindhoven Engine makes cross-pollinations possible between Fontys students, SMEs, other companies and institutes.
Project leader SmartMan project & lecturer in Smart Manufacturing at Fontys Engineering
At VDL, successive students have worked on modular injection molds (topological design). In the area of intelligent systems, several students have used artificial intelligence for VBTI to further develop vision analysis, and at Siemens, students have collaborated on developing digital twins. Students have also contributed to factory automation solutions at various companies. At Eindhoven Engine project Carbyon DAC, a student even collaborated on the process plant for making CO2-absorbent material used to reduce CO2 in the atmosphere.
Stronger link
Fontys Engineering is working out plans to follow up on SmartMan. The goal is to link research even more closely to student projects in companies, especially in SMEs. Students will receive assignments within research domains at companies and teacher-researchers will provide the necessary knowledge transfer. This allows future students to complete their assignments more efficiently with the guidance and knowledge of the lecturer-researcher.
Brainport Regio Deal Innovation Projects – Eindhoven Engine
Eindhoven Engine is one of the Regio Deal innovation projects with social impact.
Check out this video showcasing our way of working, the Carbyon project and SmartMan project.