New TNO liaison officer Joëlle van den Broek
16 December 2021
I am Joëlle van den Broek, and I have joined the Eindhoven Engine team as liaison officer for TNO, succeeding Dick Koster.
I have been working in the field of Innovation for 30 years in various domains and roles. The common thread in my work is bringing together parties, people, knowledge and ambitions to realize new products and system innovations for complex social issues. Interdisciplinary or even cross-sector collaboration is often required and the issues are certainly not only technology related. My background as an Industrial Designer (TUD) helps to build the creative and surprising bridges that are often needed to take an innovation to the next steps.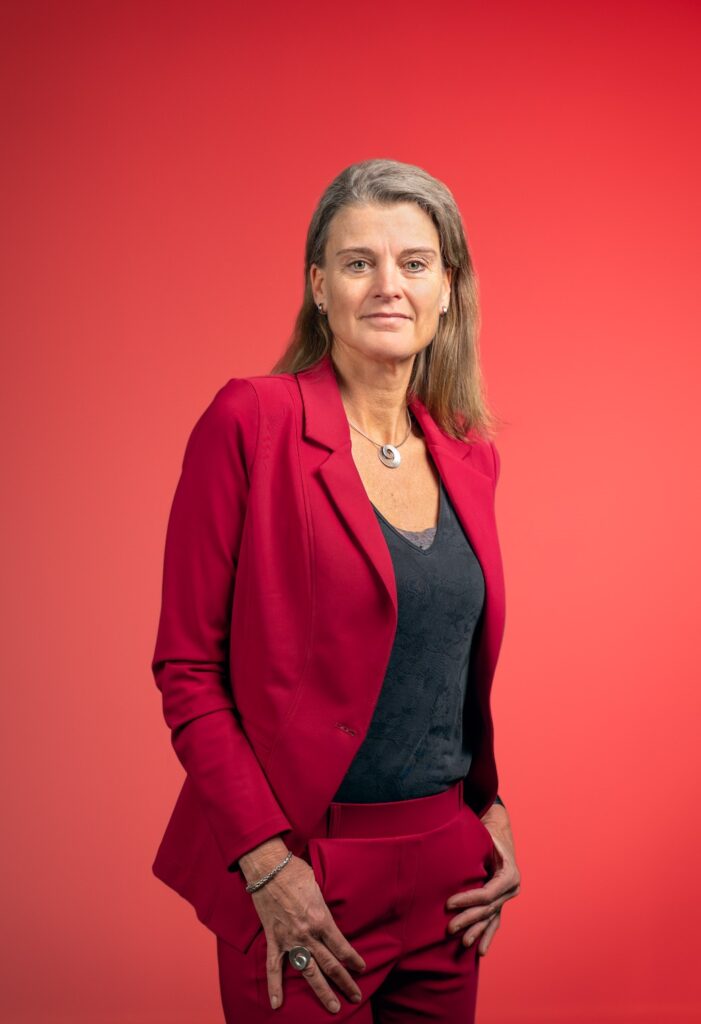 Joëlle van den Broek, TNO liaison officer Eindhoven Engine

"My motto is 'always look with a fresh look outside – in."
Orchestrating Innovation
In my current position at TNO as Principal Strategic Consultant, I advise authorities, companies and my own TNO board about the opportunities and possibilities of new smart developments in Traffic and Mobility. Together with them, I set up large public-private programs to realize these possibilities. At TNO we call this 'Orchestrating Innovation'.
This is also what I want to bring to the Engine: see what is happening in the outside world and initiate new collaborations by connecting the issues that partners have to knowledge and technologies. And, in so doing, accelerate new innovative solutions.
Because of my broad background and network, both outside and inside TNO, I can connect TNO colleagues and the issues they are working on to the approaches taken by the Engine and external private and public parties. And vice versa, I expect that with the refreshing approach of the Eindhoven Engine, I can bring added value to the innovation themes of my TNO colleagues!
Finally, a few words about myself: I am an Eindhoven importee, for over 20 years already. I am married and have three children. Also in my spare time I like to envision new things and like to spend time outside in the countryside or in my garden.
My motto is 'always look with a fresh look outside – in'. Create impact by focusing on the problem that needs to be solved, work together to bring existing technologies and new insights to each other. Then you can come up with great solutions!