Challenges
'How can you help people with MS manage a healthy lifestyle?'
Provided by De Tolbrug, an expertise center for rehabilitation in north-east Brabant.
'How can we take advantage of data about behavior, health and households to help less self-reliant people?'
Provided by Tzorg, an organization that provides home care.

'How to keep the social network strong for elderly people and help with isolation in general?'
Provided by Fontys Verpleegkunde.
The winning teams
Team MySide – Entrepreneurship Award
Team MySide accepted the challenge 'How to help people with MS to manage a healthy lifestyle?'.
Their idea, the MySide board game, helps MS patients to communicate their well-being, needs and limitations to their family and friends. The game is easy to play, educational and quickly scalable to other patient groups. Their disruptive thinking won them the Entrepreneurship Award, powered by BW Ventures. Myide gets access to a Lean Startup course by BW Ventures and will be coached by an experienced serial entrepreneur to learn how to turn an idea into a successful product and company.
Team Connect! – Compliance Award
Team Connect! worked on the challenge 'How to help people with MS to manage a healthy lifestyle?'. Their winning solution is to develop an app, called Connect, that connects MS patients in order to motivate them through therapies for a healthy lifestyle. The affordable app has an interesting sustainable and scalable business model. This award is powered by MD squared B.V. and consists of a compliance assessment of the Connect app to help them to further develop their idea into a market-ready product.
Currently, each challenge owner (De Tolbrug, Tzorg and Fontys) is working together with the teams on the solutions to the challenges. We look forward to the next edition! See you next time.
Team OHMAATJES – Innovation Award
Team OHMAATJES worked on the challenge of keeping the social network strong for lonely elderly people. Submerging themselves in the world of elderly people, they interviewed potential users at (super)markets to identify their needs. A great example of a human-centered approach. Using 1) intake via a website or on paper, 2️) matching and 3) confirmation, solitary elderly can connect with new people and groups based on interests in terms of activities and location. A combination of new small groups and meaningful connections has won team OHMAATJES the Innovation Prize, awarded by TMC. This award consists of six-month access to the TMC Entrepreneurial Lab at the High Tech Campus, where they will have plenty of tools to further explore and share their idea.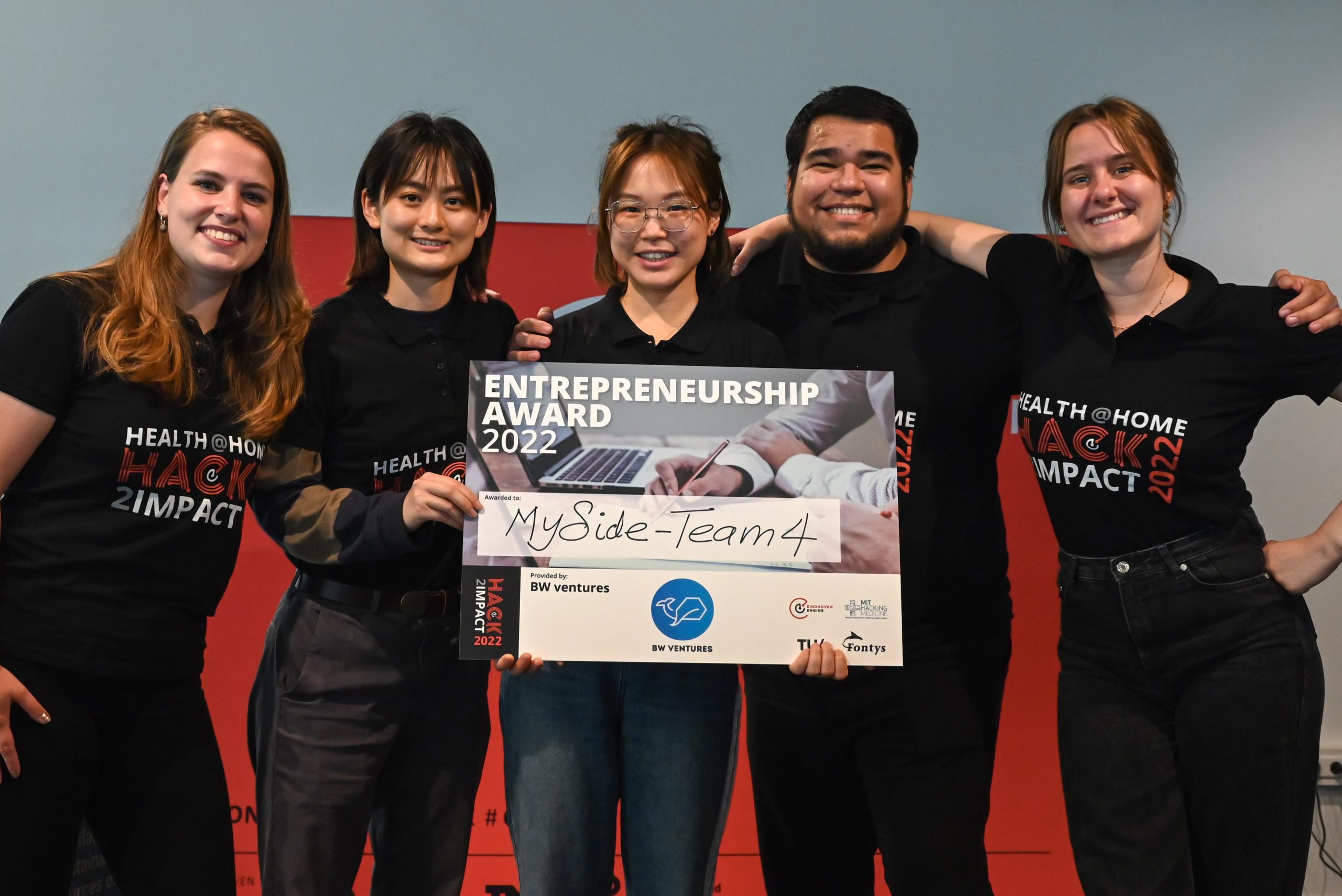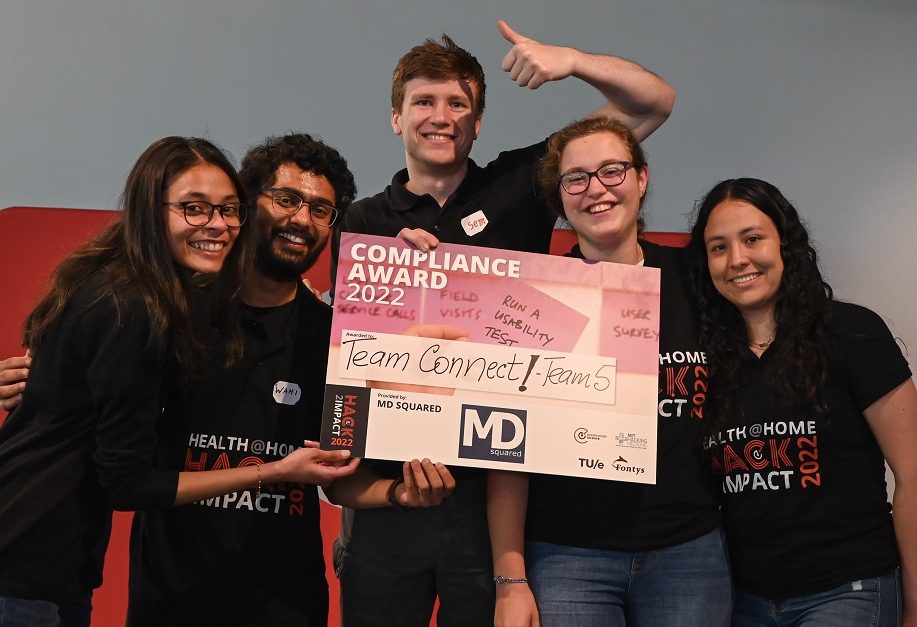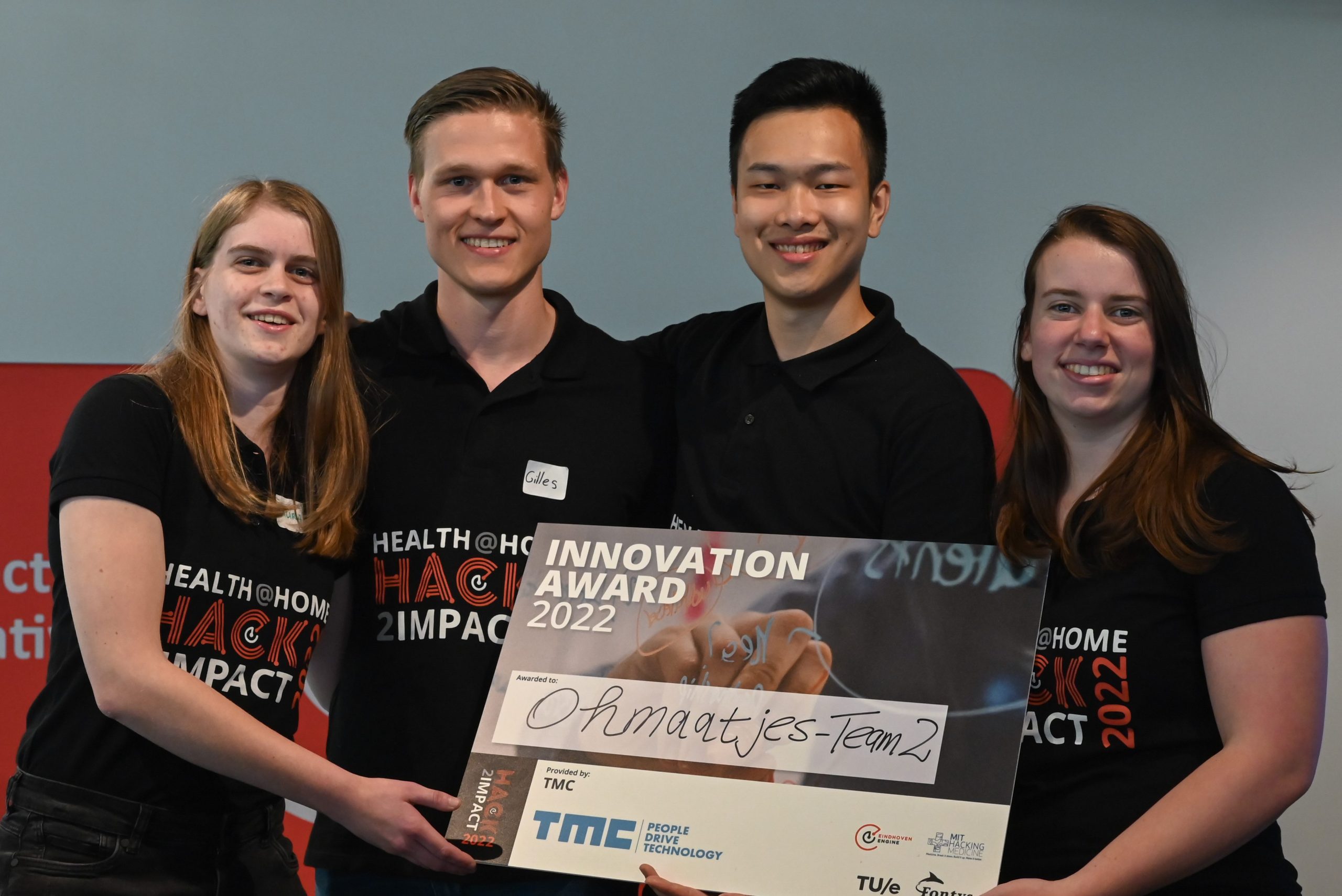 Backgrounds of the participants
Applied Physics
Biomedical Engineering
Biomedical Technology
Chemical Engineering
Design and Innovation Engineering
Design Research
Graphic Design
HealthTech
ICT Media Design
Industrial Design
Industrial Engineering and Management
Mathematics
Mechanical Engineering
Mechatronics
Medical Imaging and Radiotherapeutic Techniques
Microbiology
Nursing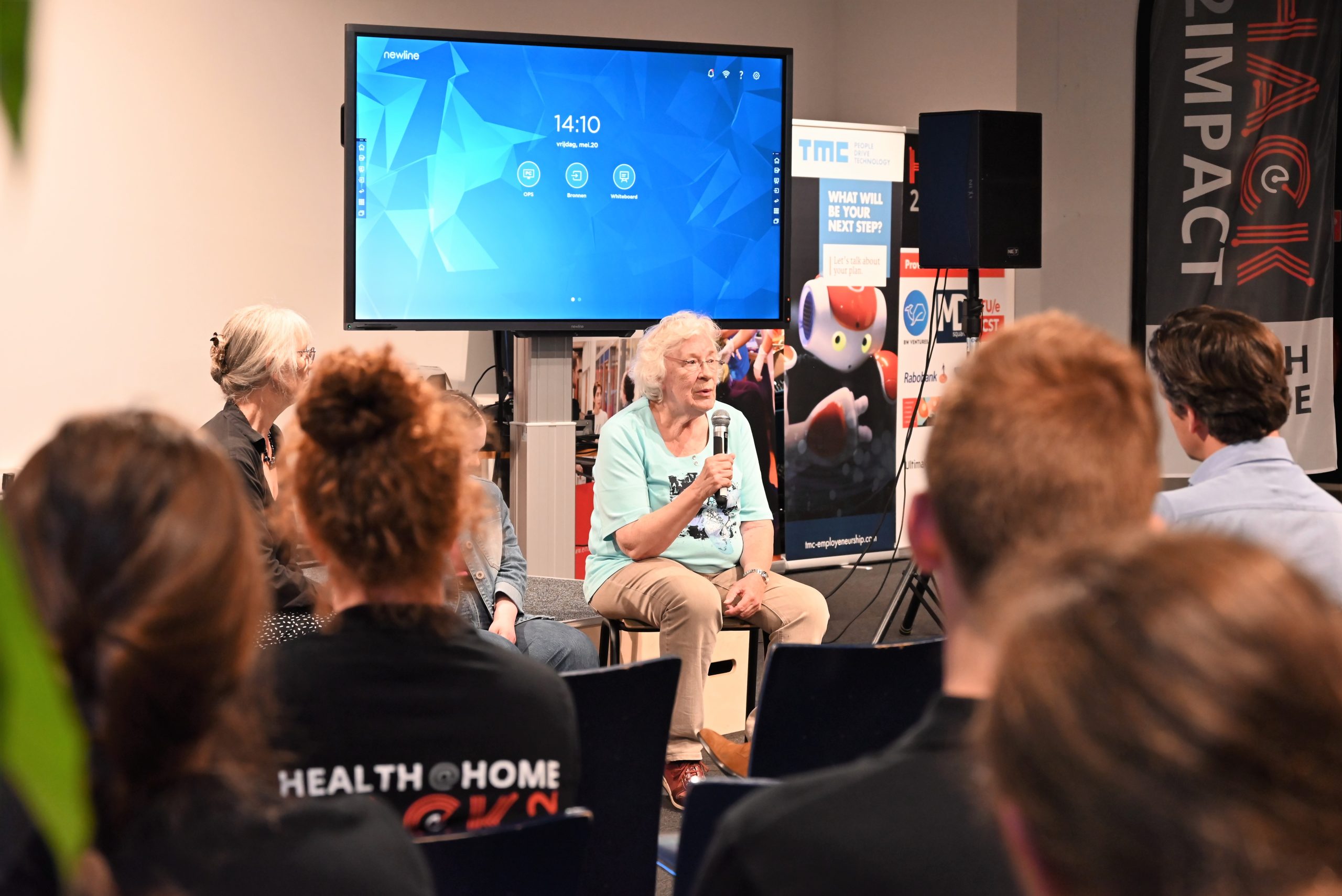 Facts
1 location
1 weekend
3 challenges
6 judges
7 teams
20+ mentors
40+ participants